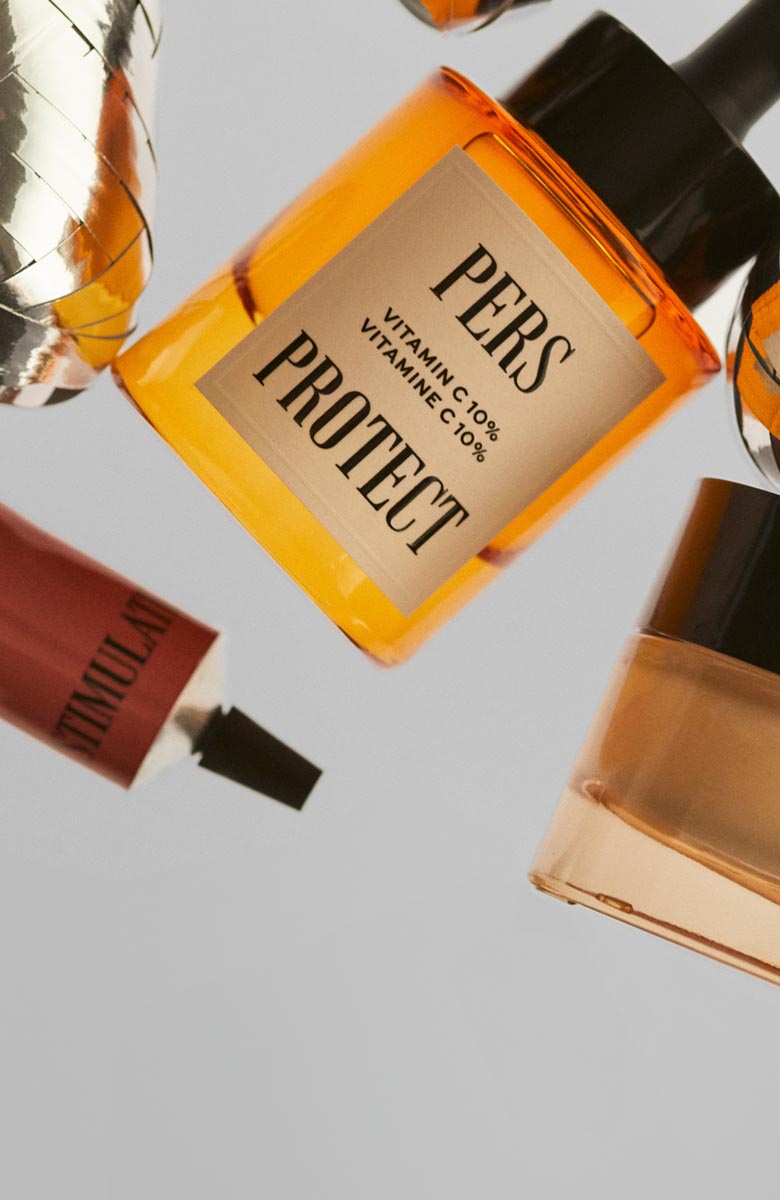 Un protocole de soins en 4 étapes
FOUR STEPS TO REPEAT EVERY DAY
Derived from a medical protocol, these 4 daily steps restore the skin's natural, virtuous cycle.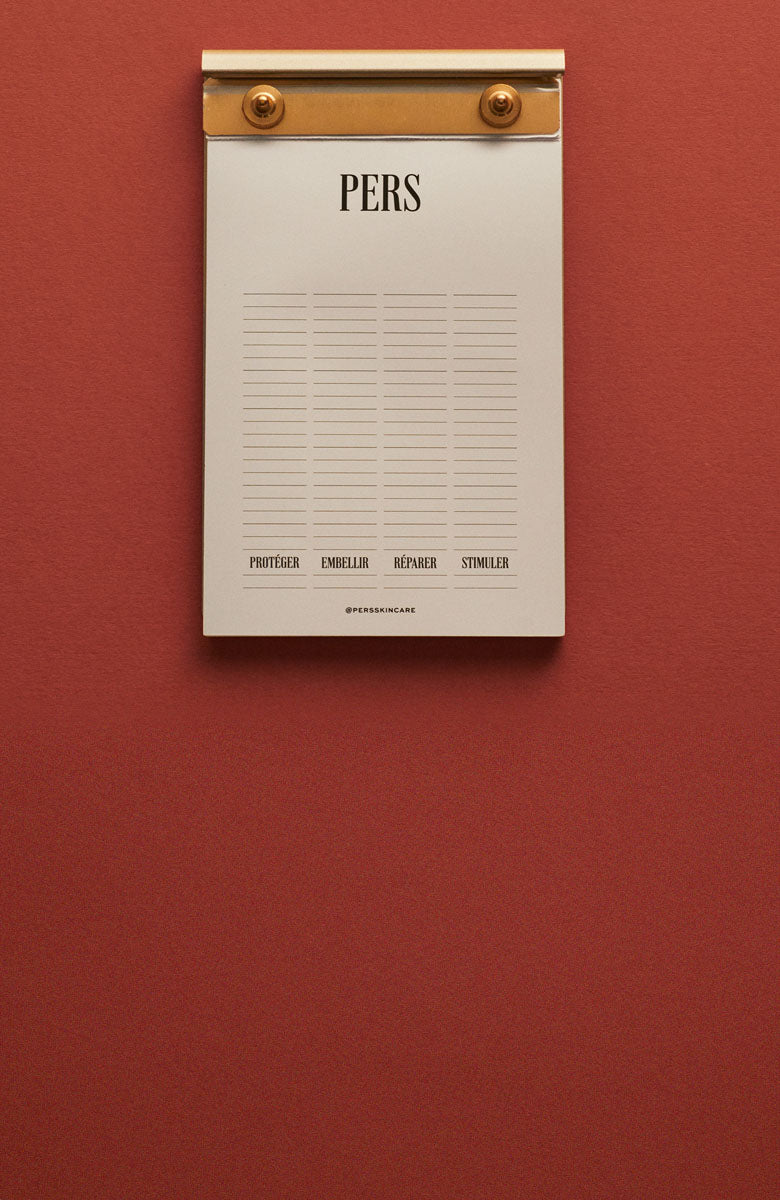 ARE YOU FOLLOWING THE RIGHT SKINCARE ROUTINE?
Carry out the PERS diagnosis and receive your personalized skincare prescription.

Our key ingredients
PERS products are formulated with active ingredients from the dermo-cosmetics world, selected for their proven results. All formulas are made in France, vegan, paraben-free, and contain up to 97% ingredients of natural origin.
Découvrez le protocole PERS
4 étapes quotidiennes de soins visage pour réinstaurer le cycle vertueux et naturel de la peau.
OUR VALUES
SIMPLE
A simple, intuitive beauty protocol, suitable for all skin tones and dermatologically tested.

UNIVERSAL
The PERS protocol enables everyone to oranize all the products in their bathroom and understand what is necessary and sufficient for long-lasting, beautiful, youthful and healthy skin.

PERSONAL
Simple to adopt, easily adaptable to the needs of every skin type, regardless of age, sex or skin tone.

EFFECTIVE
PERS focuses on the essentials. A reliable skincare prescription, without complex scientific terms. Our formulas combine active ingredients that are both sensorial and effective. The results are clinically proven.